We've compiled a list of the best Financial management books to help you sort through these options, including biographies, guides to managing money and investments. It includes entertaining guide to cryptocurrency, laws that affect economics, exposés of scandals and notable figures, the reasoning behind stock market and other decision-making, and the all-time best book on negotiating. In order to provide you a broad view on the economy in these challenging and high-risk times, these books, authored by authors with a variety of experiences, present the most complete picture and the most recent insights. They will also assist you in making smarter financial decisions.
So many books are available to assist you in the times of financial problem. Let's have a look at few books, to get a glimpse and ideas to manage financial strategies.
1. Book and the Author
The Million Dollar Financial Advisor- David J.Mullen
The Million-Dollar Financial Advisor by David J. Mullen Jr. takes a more in-depth look at the business by interviewing 15 of the best financial advisors and distilling their advice into 13 tips that financial professionals may put into practice. These lectures emphasize crucial business principles like developing and keeping client connections. Mullen was a former managing director at Merrill Lynch and a 30-year industry veteran.
Best for: Anecdotal Advice
2. Book and the Author
Common Sense on Mutual Funds- John C. Bogle
In the realm of mutual funds, "Common Sense on Mutual Funds" has become a sort of holy book. Through a mutual fund, investors can pool their funds to buy securities, most frequently stocks or bonds. They are crucial in the realm of investing because they make portfolio diversification simple and more affordable. This revised edition, which was first released in 1999, offers insights on a variety of topics. It includes fundamentals of mutual fund investing, recent regulatory changes, and how to create a portfolio of investments with longevity. The Vanguard Group, one of the biggest investment firms in the world, was founded by Bogle. He is also known for writing the books "The Little Book of Common Sense Investing" and "Enough."
Best for: Mutual Fund Investors
3. Book and the Author
The Alchemy of Finance- George Soros
"The Alchemy of Finance" gives readers a clear view of the current financial markets and the dynamics that shape them. Soros offers an insight into his decision-making process, investing techniques, and opinions about the world that impacted them. He gained his money by competing with the British pound. The renowned "theory of reflexivity" of Soros, which emphasizes how investors' underlying ideas influence their investment decisions. It also discussed in this book. Soros, the chairman of Soros Fund Management and the chief investment advisor to the Quantum Group of Funds, has been dubbed "The Man Who Moves Markets" by Bloomberg Businessweek 3.
Best On: Expert Account
4. Book and the Author
The 10X Financial advisor –Scott winters
"The 10X Financial Advisor" by Scott winters is perfect financial book for financial advisors who want to expand their businesses but are unsure how to do it. It urges financial professionals to manage their businesses like, well businesses. His research is based on the Quantum Leap Success Model. A strategy that will assist financial advisors in not just expanding but also maintaining their businesses' growth. This financial book examines how that one financial advisor at every firm who is 10 times more successful attained that growth. And the maintenance the title of the work suggests. Winter being a seasoned professional and elite financial advisor, started from zero and
Best for: Growth Hacking
5. Book and the Author
The Quants-Scott Patterson
This bestseller is an engaging investigative investigation into the 2008 Wall Street catastrophe, with a focus on the mathematicians, or "quants," who were responsible. One of the book's most memorable moments opens with a high-stakes poker game played by Wall Street hedge fund managers and a contrast of their investing and poker playing tactics. In "The Quants," the mathematical approach to investing is interestingly contrasted with old-school Wall Street investors and all of their bravado. The subprime mortgage crisis and market crash are evidence that while supercomputers, intricate algorithms, and assured profits look like better solutions, they don't always succeed. The Wall Street Journal's staff reporter Scott Patterson is also the author of "Dark Pools."
Best for: Analytical Minds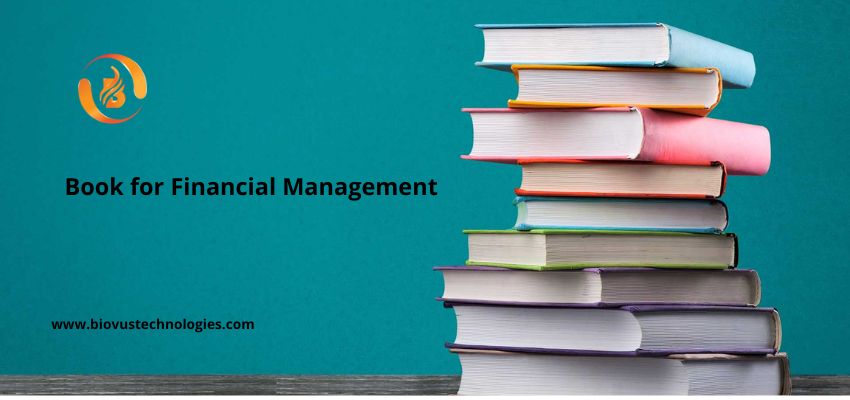 6. Book and the Author
Advice that Sticks- Dr. Moria Somers
Only half of the battle is won by providing sound financial counsel. The challenge is in getting customers to pay attention. Dr. Moira Somers, a neuropsychologist and expert in financial change, lists the top 5 elements that affect client compliance, or whether a customer actually follows your recommendations. These variables include client psychology, sociocultural variables, and even the psychological impact of financial situations. The financial advisors themselves are another important aspect. In "Advice That Sticks," Somers explains how financial advisors should avoid common errors that hurt customer relationships, lower returns, and advisors' ability to develop their businesses.
Best for: Advising Clients
7. Book and the Author
Barbarians at the Gate-Bryan Burrough
"Barbarians at the Gate" by Bryan Burrough & John Helyar describes the leveraged purchase of RJR Nabisco and its subsequent demise. Financial experts should read it since it shows how LBOs changed from being a controversial technique to being more widespread in modern times. The best-seller number is regarded as one of the best business books ever written and was based on multiple Wall Street Journal articles authored by the writers. Glenn Jordan later directed an adaptation of it for television.
Best On: Historical Account
8. Book and the Author
Against the Gods-peter L.Bernstein
Peter L. Bernstein's "Against the Gods" offers a thorough investigation of just that. This book discusses the probability and risk of playing the financial markets, making it essential reading for both seasoned investors and newcomers. Bernstein is a publisher of Economics and Portfolio Strategy, a consultant in economics, and the author of nine publications.
Best on: Exploration of Risks
9. Book and the Author
The Intelligent Investor-Benjamin Graham
Benjamin Graham book "The Intelligent Investor," which was endorsed by the Investopedia Financial Review Board, has a rightful position in the pantheon of books on finance. It was initially released in 1949, but has subsequently been updated with contemporary viewpoints,. It also includes commentary& footnotes by financial journalist Jason Zweig. The soundness of value investing, loss mitigation, & avoiding making irrational decisions when navigating the financial markets are all still true . More than million copies of have been sold globally, and Barron's 2 has given it a ringing recommendation.
Best for: Overall
10. Book and the Author
Financial Management-Prasanna Chandra, Mc Graw Hill
Millions of individuals have been motivated by his work. People have acknowledged as the best financial management book of the century on a global scale. This updated edition of a book on financial management discusses issues with corporate finance and strategic finance. Include a list of different financial management challenges and a best practices manual.
One of the best books on financial management written by Indian authors is this one. It includes chapters on the financial system, analysis of financial statements, fundamental valuation concepts, financial planning and forecasting, the time value of money, bond and stock valuation, risk and return, capital budgeting techniques, market efficiency and financing decisions, sources of long-term finance, capital structure and dividend decisions, working capital management, cash, liquidity, credit, and inventory management, debt analysis and management, and more.
Best for: Overall
11. Book and the Author
Thinking Fast and Slow- Daniel kahneman
By profession, Daniel Kahneman is a psychologist. He acknowledges that if Amos Twersky had lived, they would have shared the 2002 Nobel Prize in Economics for their work on prospect theory, which also involved exploring the use of heuristics in judgement and decision-making. According to the prospect hypothesis, investors evaluate gains and losses differently, giving perceived gains a higher priority than perceived losses.
In addition, he came to the conclusion from his research that women make better investors than men because they hang onto their money, whereas men panic and sell when the market declines, missing out on upswings. According to Kahneman, the average person makes 35,000 decisions per day, including quick choices like when to get out of bed, what to eat for breakfast, and what to wear, as well as slower choices that require more thought, like whether or not to get married and with whom, what career to pursue, or where to live.
Best for: Decision Making Skills
Visit us on: www.biovustechnologies.com