At a 70.0% compound annual growth rate (CAGR), the global blockchain market will grow from $10.13 billion in 2022 to $17.21 billion in 2023. The inflation due to the Russia-Ukraine war and the Covid pandemic has affected many markets worldwide. In 2027, the global blockchain market size is expected to grow by $99.37 billion at a CAGR of 55.0%.
In recent years, India has seen significant growth in the blockchain industry, with increasing numbers of Blockchain Development Companies and startups embracing the technology.
According to a report by NASSCOM, the Indian IT industry body, the market size of Blockchain Development Companies in India is expected to grow at a compound annual growth rate (CAGR) of 58% between 2019 and 2025, reaching a value of $5.6 billion by 2025. The report also notes that the banking and financial services sector is India's largest user of blockchain technology, accounting for 40% of the total market.
Several Indian companies have invested significantly in blockchain development, some even setting up dedicated blockchain research labs. According to the report, in 2021, there were over 600 blockchain startups. 
The Indian government has also supported blockchain technology, recognizing its potential to transform various sectors. In 2019, the government launched the "Blockchain District" in the southern city of Hyderabad to create a hub for blockchain startups, research, and development. The government has also set up a Blockchain Committee to explore the use of Blockchain in various sectors, including finance, healthcare, and agriculture.
The Market Analysis of Features of Blockchain Development
NFT Marketplace
Many people are moving toward the NFT industry due to improved digital assets. NFT Marketplace is a significant area to invest in digital assets actively. NFT Marketplace expands 35% annually and is expected to reach $147 billion by 2026.
Metaverse
The revenue of the Metaverse market is projected to attain €1.53bn in 2023. From 2023-2030, its revenue will reach €15.36bn with a CAGR of 39.03%. The Indian gaming industry has been overgrowing, and Metaverse presents a new opportunity for game developers to create immersive gaming experiences.
Cryptocurrency
The Cryptocurrency Revenue is expected to have an annual growth rate (CAGR 2023-2027) of 9.83% resulting in a projected total of US$324.00m by 2027. In November 2021, crypto ownership in India already attained 14.7% of the population, doubling in April 2022 to 29.9%. This growth is the reason behind various crypto exchanges such as centralized, white-label, hybrid, ad-based, and order-book exchanges.
Blockchain Supply Chain Market Analysis
The Blockchain Supply Chain Market size reached $253 million in 2020 with a CAGR of 53.2%, and it is expected to reach $3,272 million at the end of 2026.
Crypto wallet for digital assets
Applications for cryptocurrency wallets are yet another fantastic concept for the blockchain business. Many people look for an isolated platform to handle their digital assets. The most excellent way to satisfy their needs is to create wallet apps. 
The market share of the Cryptocurrency market is estimated to grow by USD 1.47 billion with a CAGR of 15.75% from 2021 to 2026.
Blockchain Gaming apps
The rapid growth of Blockchain development supports gaming platforms estimated three billion players worldwide.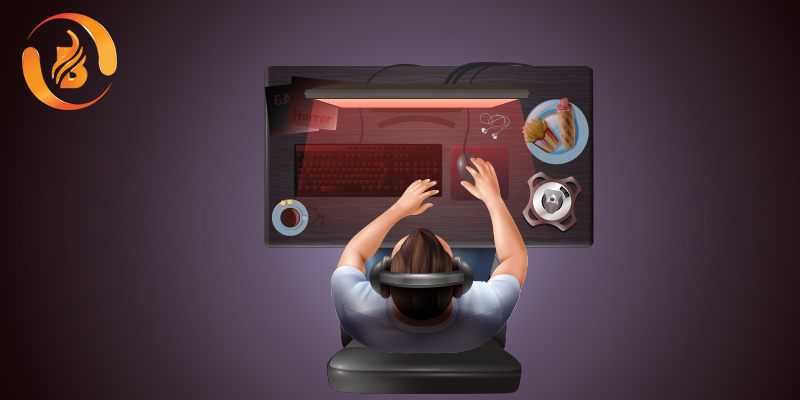 The Global Blockchain Gaming App Market is estimated at $4.6 billion in 2022 and is expected to be $65.7 by 2027 at a CAGR of 70.3%.
Blockchain technology owns a version of the content being played, allowing players to customize their virtual goods and create unique characters.
Cybersecurity businesses
Cybersecurity enterprises are among the many blockchain-based business opportunities that have the most significant potential. IoT devices may more easily be integrated into our lives due to blockchain technology.
In 2022, the market size of the cybersecurity blockchain will reach $10.66 billion, estimated to reach 1,593.8 billion at a CAGR of 87.1%.
Blockchain-Based Applications
Both the number of blockchain-based social media startups and their user bases are growing. Blockchain is now being used to distribute royalties for music, streaming services, and movies. The global Blockchain Market size stood at an estimated value of $7.4 billion in 2022 and is estimated to grow at a CAGR of 66.2% to rise over $94.0 billion by the end of 2027.
The usage of Blockchain in health care is expanding because of its capacity to reduce existing expenditure bubbles, safeguard patient data, and enhance user experience. Applications may vary from patient data protection to pharmaceutical supply chain management.
Blockchain technology is already in use for everything from handling disease outbreaks to safely encrypting medical data. 
Conclusion
Overall, the market growth of blockchain development in India is expected to continue in the coming years, driven by increasing demand for blockchain solutions, a favorable regulatory environment, and growing investments by companies and startups.
Visit us at: www.biovustechnologies.com