The Best SEO Company in India suggests following regular updates on social media platforms to increase followers, page visits, and conversions.
Facebook Update 2023-Paid verification service
Meta verified is a new subscription service with a blue checkmark and increased reach across Meta's platform. Mark Zuckerberg said Meta Verified is launching in Australia and New Zealand at the end of February 2023. The new service allows Facebook and Instagram users to be paid to get a blue checkmark on their profile. The service not only allows providing a blue check mark but also provides the following services:
To guard proactive accounts and to monitor impersonators.
Boost search results, comments, and the Explore Page.
Support Live chat.
Exclusive features to represent yourself in specific ways.
Meta Verified will be available in Australia or New Zealand, and the monthly subscriptions will cost $11.99 on the web or $14.99 on iOS and Android. Meta verified still needs to be eligible for businesses.
Creator Studio Merging with Meta's Business Suite
The new Meta Business Suite incorporated favorite Creator Studio tools will become a significant change. Users have a pop-up redirection to the familiar dashboard to update Meta Business Suite. The top SEO services in India provide updates on the new features of social media platforms instantly to increase referral traffic. The new Business Suite with existing features, such as content scheduling and messaging, offers more functionalities of access to insights, Ads Manager, and tools to manage monetization. If the users are interested in something other than Business Suite, they will switch back to their preferred platform.
Navigation Bar Is Changing on Instagram
Instagram is making a significant change to its navigation bar in February.
The create shortcut option moves from the top to the bottom bar, replacing the reels button. Then, the reels button replaces the shop button.
Users can still access all their favorite shops through Discover or other channels on Instagram (like ads, in-feed posts, Reels, and Stories). The shoppable content will likely be dispersed throughout all aspects of the Instagram experience rather than in its tab.
Broadcast channels are coming to Instagram
The one-to-many messaging system, also known as broadcast channels, allows Instagram fans and followers to communicate directly. One-way broadcast channels enable creators to share text, images, and more with followers. The broadcast messages will appear in the follower's inboxes so that they can read, react, and won't be able to reply. To access the broadcast feature, create your channel from your inbox and post the message. The post will notify your followers to join their channel with a one-time notification.
Instagram Live Shopping is Shutting Down
After Facebook Live shopping shut down in October, Meta announced it to stop the live shopping feature on Instagram. Instagram users will no longer be able to tag products during live broadcasts after March 16, 2023. Meta announced that this change would allow focusing more on products and features most valuable to our users. Live shopping is discontinued without affecting the part of scheduled broadcasts and inquiries, while the platform recently removed the shop tab.
List of updates on 2023 for LinkedIn
There are seven new updates for LinkedIn for 2023, as follows:
Improved Video Accessibility
LinkedIn will automatically develop captions for videos uploaded to the platform, currently in the English version. You can pick to add or edit these captions before posting the video.
You can also trigger high contrast mode on the LinkedIn app to improve the accessibility of videos for those with visual impairments or low vision.
Standardized Accessibility Job Titles
If you are in the field of accessibility, you can now able to select from a list of job titles, such as "accessibility designer," "chief accessibility officer," or "accessibility engineer," that matches your work.
Alt Text Functionality in Campaign Manager
LinkedIn allows advertisers to add alternative text or alt text descriptions for their image posts.
Updates To Job Search
LinkedIn reports say that people are more casually looking into job opportunities that fit adequately with their values and interests, such as professional progression, upskilling, and work-life balance.
LinkedIn is experimenting with personalized job collections that users can locate without exploring to enable casual job seekers. India's Social Media Marketing agency recommends that professionals update the features to drive more site traffic.
Updates To B2B Product Search
LinkedIn launched product pages to help people to meet their needs and community experts to make a purchase. Almost 90,000 B2B products can be found through LinkedIn search. The new filter category will be added to the feature of LinkedIn, which will help the customers with a personalized experience. It's a long process for professionals to make decisions while purchasing the products, contacting sales, and seeking customer feedback. LinkedIn Product pages enhance purchase decisions with well-informed professionals.
Post Scheduling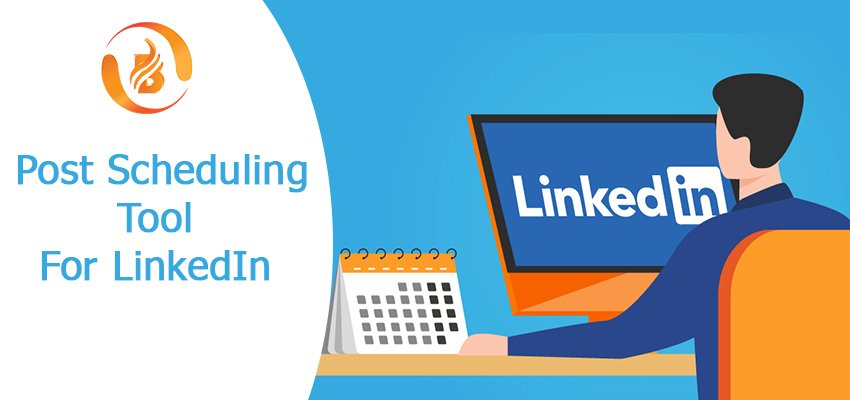 Many professionals demand to schedule their posts in advance. LinkedIn placed the schedule icon next to the post button, allowing you to select the date and time for sharing the content. To activate the schedule button, one must activate the creator mode to access the updates.
Visit us at: www.biovustechnologies.com